Do you know what makes you tick?
Why Therapy, Holistic Life Coaching, Spiritual Guidance?
We are all made up of a collection of programmes and habits, some inborn, some learned and shaped through the course of our lives. We are mostly unaware of them as they influence how we live and affect us on all levels; physically, emotionally, mentally, psychically, in our Ego-Roles and spiritual awareness
When they are imbalanced or dysfunctional we experience anxiety, depression, fears. We can get stuck in issues such as personal conflicts, unsatisfactory lifestyle, relationship problems, workplace problems, insecurity, low self-esteem, phobias, bullying, traumas, bereavement, ethical / spiritual / religious crisis, etc. This can cause us deep unhappiness with others and ourselves and in the extreme, make life feel futile.

* Choose to grow on the sunny side of life *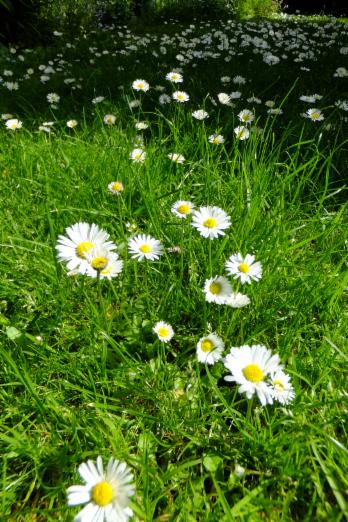 How we help you:
We use a range of powerful therapeutic, cognitive and experiential techniques including psychotherapy, holistic life coaching, transcendental dialogues, holistic meditation, mindfulness and hypnosis to help you heal, gain strength and confidence. The result is life affirming and joyful.

* * * * * * * * * * * * * * * *

Be

come truly effective at taking loving care of yourself.
Achieve fuller expression of who you really are.

Develop better competence to cope with current and recurring problems and crises.

Increase your emotional intelligence to interact more effectively.
Tap your inner resources, creativity and productivity.
Become more successful in relationships.
Engage with your Higher Self wisdom.



* * * * * * * * * * * * * * * *

Session Formats and Fee Structure 2017
Session duration
One-to-one sessions 1 ½ hrs.
Workshops 2 – 4 hrs.
Practitioner Training Courses 10 sessions of 4 hrs. per module.
Holistic Travel /Retreats from 11hrs.in 2 workshops plus 2 one-to-one sessions p.p.

We work with a sliding fee structure to accommodate everybody's paying ability.
We do not exclude anyone who wishes to use and to learn Transcendental Progression.
For anyone in hardship we work for donations, service exchange or offer a free bursary.
In that spirit we have the following guidelines:
Rates Regular Rates Reduced Rates
One-to-one sessions 80,- 50,-
Workshops 70,-/60,- 40,-/30,-
Practitioner Training Course per Modules 700,- 500,-
Holistic Travel / Retreats from 200,- 130,-