Combining Travel and Higher Purpose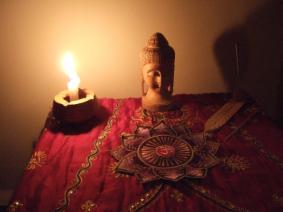 Holistic travel sees people exploring, developing and healing their inner world while enjoying the outside world away from the burdens, limitations and constraints of life at home. An experience to serve the whole self.

We are listing very special venues in beautiful, inspiring places and eco-therapeutic environments which range from simple and earthy to mid-range and luxury levels of facilities and costing.
Just contact us to begin your journey and adventure!
*
Our basic retreat subjects are:

* Harmonising body, emotion, mind and psyche *
* Integrating Ego-Roles *
* Re-connecting with Higher Self *
These can be complemented with any of our other workshops.

A one-week retreat comprises group sessions, one-to-one individual work with each participant and holistic meditation practise. Sessions take place some afternoons and some evenings to allow for free time to enjoy other activities and possible additional experiences such as yoga, painting, music, massage, swimming, walking, riding, cooking, diving and other available options.
*
Choose from Our Fabulous Independent Retreat Centers or suggest your own

Sun Sea and Spirit

Rio de Janeiro - Brazil - www.solardocosme.com
Magic Parc, Goa - India - www.magicpark.info
Auroville, Tamil Nadu - India - www.auroville.org

Sri Lanka - www.go-lanka.comBeruwala/ypsylon-tourist-resort
Eastern exotic luxury resorts - www.anantara.com
Costa Rica - www.anamaya.com -www.bodhitreeyogaresort.com

Great Huts - Jamaica - www.facebook.com/greathutsresort

Mongolia - www.mongolianmagichistory.mn
*
Hills, Health and Higher Self

Toscana and painting - Italy

Yurts in Cyprus - www.yurtsincyprus.com

Yoga Centres Ibiza - www.soulshineretreats.com - www.ibizayoga.com

Big Sky Yoga Retreats USA - www.bigskyyogaretreats.com
France - www.la-clairiere.com/en
*
Happiness at Home
Gaunt's House - www.gauntshouse.com
The Grange, Isle of Wight - www.thegrangebythesea.co
Rainbow's End, Devon - www.rainbowsendcottage.co.uk

*


We are inviting other programme and travel providers to share in collaboration with us to optimise our menu with bright experiences for our clients.
Please contact us with your enthusiastic proposals and lovely ideas!